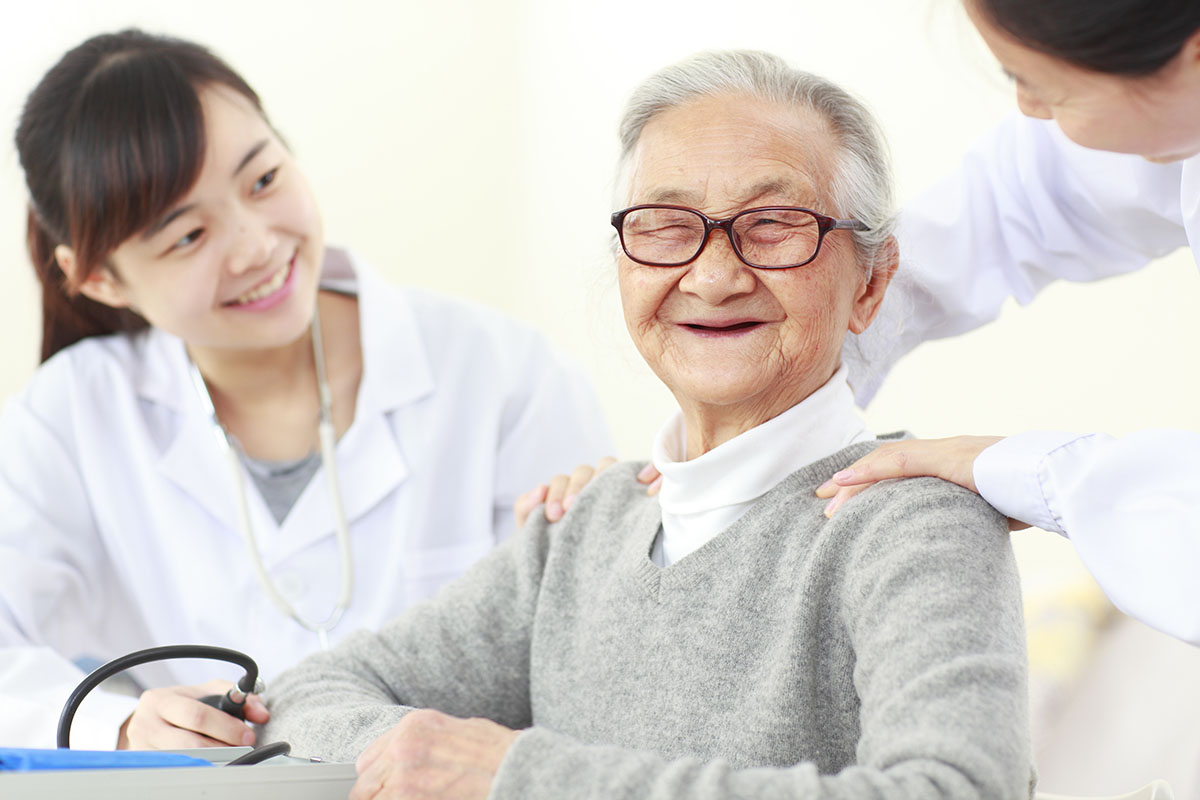 In-Home Healthcare
We cannot choose not to get sick, but we can choose where to receive treatment. DoctorNow's professional medical team provides a variety of home care services, so that you can leave the cold hospital bed, return to your familiar and cosy home, and enjoy the medical plan that is customized for you. We would keep close contact with you, proactively follow up on your situation, and stay with you to weather the storm.
Benefits
● Save time costs for patients travelling to and from the hospital/clinic

● Convenient for disabled, frail and incapacitated patients to seek medical treatment at home

● Provide tailor-made long term care

● Save the huge expense associated with prolonged hospitalization

● Improve the home care skills needed by patients and carers
Scope of Services
● In-Home Healthcare cover a number of areas, including: Doctor visits, home vaccination, physical examination, specialist/hospital referral, psychiatrist services, monthly follow-up and dispensing services

● Skin Wound Care and Treatment of Pressure Sores

● Treat and care for wounds such as pressure sores and diabetic foot, arrange minor surgery to remove the dead tissue and provide professional nursing advice to reduce the chance of recurrence

● Provide stroke treatment, rehabilitation training, nursing, speech therapy and other professional services

● Palliative Care (Cancer/Terminal illness) Relieve pain, provide emotional support and counselling

● Home Hospice Give analytical advice to the elderly and their families choosing home hospice and let healthcare professionals and family members to discuss the arrangement of funerals together
Service Procedures
Contact us to arrange home care services
Understand the patients' situation and needs
Activate and check the patients' electronic health record (eHR) and suggest appropriate treatment to them
Arrange healthcare workers to make home visits
Confirm the identities of both parties during the visits
Check the conditions of patients and carers
Conduct various examinations to the patients, such as blood pressure and oxygen concentration tests, and measuring their temperature and pulse
Review the medications the patients are taking
Make diagnosis
Recommend the optimal dosage and duration
Assess whether other professional practitioners like physiotherapists and nutritionists would participate in this treatment
Follow up the patients regularly
If you have any inquiries, please fill in the form below and we would contact you shortly.